'OFFERS WORTH BUYING' STRATEGIES
The VIP Intensive that gets you booked out, sold out, and growing your community of hella happy paying fans faster by the day.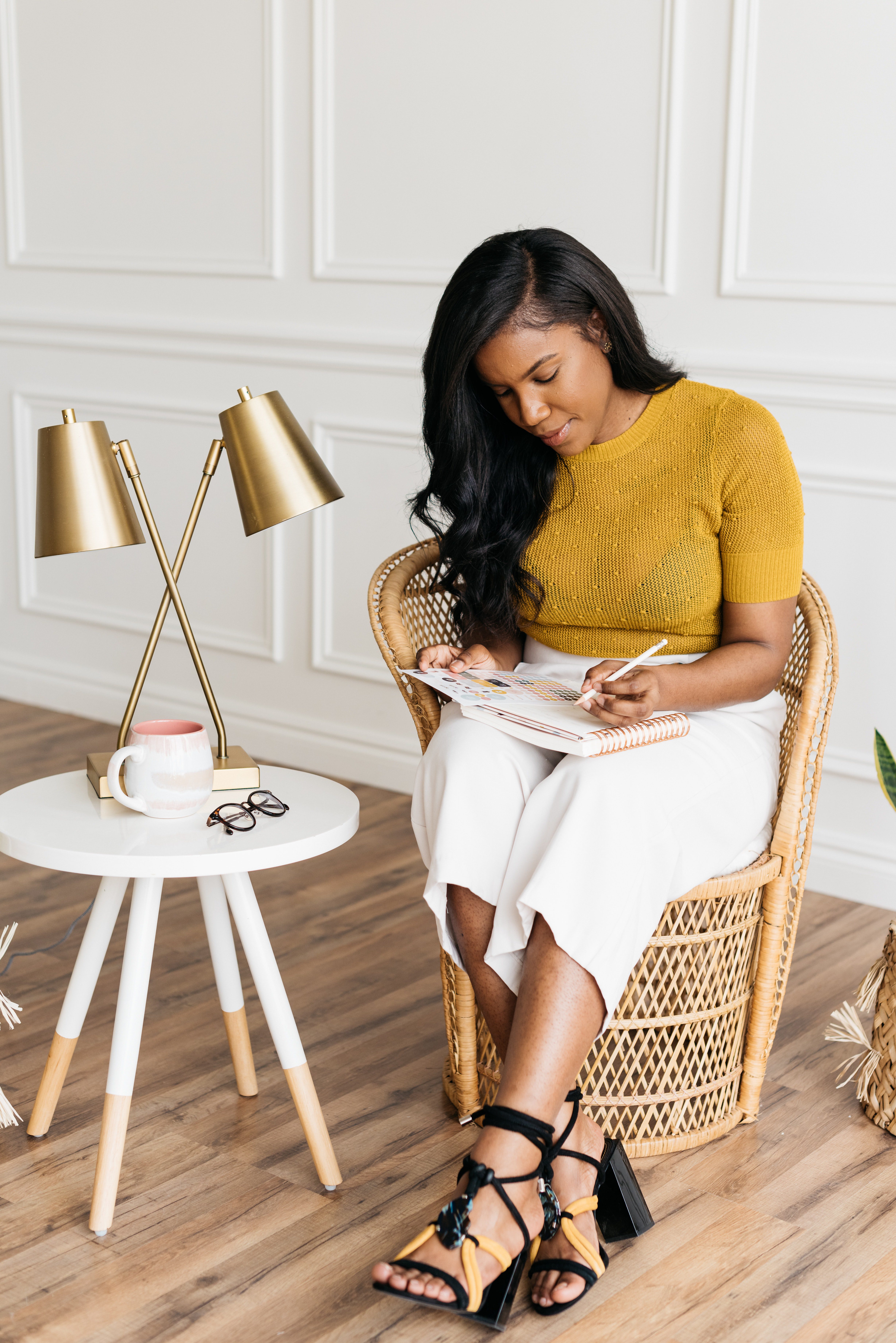 Not-So-Fun Fact: Ideas Can Be A Problem
> You've got a great idea!
You know that you've got an offer that is absolutely valuable but you don't know if it will sell. Or worse, you know for sure that it won't sell becuase you've already tried.
> You've got too many great ideas!
You've got notebooks and Google docs stuffed with incredible ideas. If only you could narrow down exactly which ones are "the" ones for you to build your entire busienss around.
> You've got no idea!
Your inspiration and innovation clocked out and never quite clocked back in. Whether you're in burnout or just brand new, you need an offer – and offer suite – that will keep you and your audience feeling good.
 The Last Thing You Want Is To Create More Of the Same-Old, Same-Old That Your Audience Is Seeing Everywhere
It's like INSERT GENERIC PACKAGE, PRODUCT, OR PROGRAM HERE. Am I right? 
No-So-Magical Masterminds
Pass-On-It Digital Products
What can you do with an optimized offer suite strategy that pays – over and over again?
SUCCESSFULLY LAUNCH YOUR OFFER
You've spent precious hours upon hours – that you could've used to create a no-fail cash injection – developing a new offer or making your last launch as fresh as possible only to launch it and… Maybe not an epic fail, but definitely not a win.
You need an optimized go-to-market strategy for your latest-and-greatest refined, aligned, and irresistible offer.
DIVERSIFY YOUR INCOME STREAMS
You've hit the wall with hitting the ceiling. You're ready to level up and leverage your knowledge and skills while creating additional income streams.
You're ready to grow your business the way it works best for you – all while gaining recurring income that gives you back your freedom.
INCREASE CLIENT & CUSTOMER LIFETIME VALUE
You give good value, love what you do, and want to create some serious win-win relationships but you find yourself stuck in one-and-done land – and you want more.
You need to optimize your offer suite to create some true partnership opportunities between you and your dream client or customer.
"Greta is a strategy genius."
Joanna Wiebe
Founder of Copyhackers, Copy School, Airstory & Packs
Turn Your Genius Ideas Into Buy-Worthy Offers With Unquestionable Value
Choose Your Own Advantage
🔥 A Single Optimized Offer Intensive
🔥 Optimized Offer Suite Intensive +Coaching Package
Zoom Recording of Your Intensive + Searchable Transcript
Your Offer Suite Spot Recommendations Report w/ Video Walkthrough
🔥 Go Time – Your Actionable Offer (Suite) Optimization Recommendations With A Complete Break Down Of Every Component of Your Offer (Suite)
🔥 Your Clients'/Customers' Force of Nature Narrative That Empowers and Compells Conversions
🔥 Naming Notions For That Instant A-Ha That Makes Your Offer Immediately Recognizable and Recommendable
Investment starts at just $3k
Greta hears and sees things others don't when it comes to connecting offers to an audience.
It's a gift and it's rare but, it's hers.
She will work with clients to take an idea, turn it sideways and upside down, and change it from something that just doesn't click to "Uh, I needed that yesterday so please take my money." 
Robin Carberry
Gen X Coach